About the CPD course
The Certificate Program: Cybersecurity Essentials online course is designed as a first step in your career as a cybersecurity professional to bridge the gap between IT and management roles. The main objective of this online course is to ensure that once it has been completed; the student has acquired the necessary knowledge to interpret the essential concepts of cybersecurity. Furthermore; after completing this online course; the participant can apply the knowledge they have gained into accelerating their cybersecurity careers; gaining a competitive managerial advantage by having a solid understanding of both worlds.
CPD Provider
CUNITECH Institute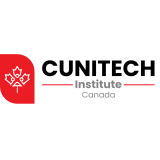 CUNITECH Institute
CUNITECH Institute is a Canadian-based innovative provider of digital education. While technological advancements have affected every operating industry in recent decades, one sector has been exposed to the most significant impacts, and that is the education sector. CUNITECH Institute strives to keep up with the latest trends with the primary objective to offer online education on cutting-edge technologies in the fields of cybersecurity, business management, and digital marketing.
Get industry-related content straight to your inbox
Thank you for subscribing