CPD Courses
ACCT: TAI - A solution for constipation and fecal incontinence
Webinar • Wellspect HealthCare
About the CPD course
Constipation and fecal incontinence are bothersome symptoms of bowel dysfunction; often more common than talked about. Management of these symptoms is complex and conservative methods do not always improve them. Transanal irrigation (TAI) is an established therapy for constipation and fecal incontinence in some patient groups; while rarely used in others. This webinar will introduce TAI as a possible management option for more patients and discuss how to improve adherence to the therapy.
CPD Provider
Wellspect HealthCare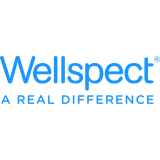 Wellspect HealthCare
Wellspect HealthCare, the name behind LoFric® and Navina™ Systems, is a leading global provider of innovative continence care solutions. We passionately strive to make a real difference every day to everyone who needs our products and services. That is why every solution bearing the Wellspect HealthCare name carries with it the trust and dependability built on more than 30 years of life-improving performance. As part of our ongoing commitment to minimising environmental impact, our production in Sweden is powered using "green" energy.
More CPD courses by Wellspect HealthCare
Wellspect HealthCare
This continence course has been developed for those healthcare professionals involved in the assessm...
Get industry-related content straight to your inbox