CPD Courses
Wellspect Education Platform/Tricks of the trade – transanal irrigation
Online Course • Wellspect HealthCare
About the CPD course
Safety is always important and that includes insight on what may happen when you perform transanal irrigation (TAI). Bowel perforation is a severe but rare risk with TAI that is important to be aware of. Autonomic dysreflexia (AD) is a condition that may affect as many as 90% of spinal cord injured patients with injuries at or above the 6th thoracic vertebrae. Users could also experience bleeding; challenges with the rectal balloon and leakage. A specialist is in the following films sharing his tricks to a successful outcome of TAI.
CPD Provider
Wellspect HealthCare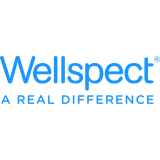 Wellspect HealthCare
Wellspect develop innovative continence care solutions that change people's lives and are committed to inspire users to build self-confidence and independence as well as good health and well-being. The company have been leading the industry for nearly 40 years with the product brands LoFric® and Navina™, reliable and user-friendly products for bladder and bowel management with as little environmental impact as possible. Wellspect strive to become climate neutral and work closely together with users and healthcare professionals to improve their products and services in a sustainable way.
Get industry-related content straight to your inbox