About the event
Rivers to Resilience integrates the best principles and proven strategies to equip you with transformational skills to go from an overwhelmed; underperforming and dissatisfied Manager or employee to the most productive; high performing and sought after Manager or employee. You will learn the 7 secrets and rivers to resilience for your personal and professional life which leads to neuroplasticity and guaranteed sustained long term change. You will learn how to leverage your unique strengths ; reduce workplace stress; boost emotional intelligence with our unique method whilst being provided with a personal resilience plan for Success.
CPD Provider
Rapha Therapy Services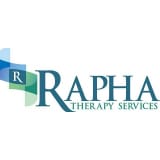 Rapha Therapy Services
Rapha Therapy & Training Services equips you in weathering the storms of business and life by transforming organizations and individuals through delivering cutting edge psychotherapy (Cognitive Behaviour Therapy) and training to improve performance, productivity, employee engagement/retention. For Corporate clients, we offer group and individual training on Mindfulness, Resilience, Stress Management, Mental Health Awareness, Emotional Intelligence, Confidence Building and Goal Setting.