About the event
An employers guide to the legalities of employing apprentices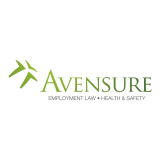 Avensure
We are a leading, award winning, outsourced HR, Employment Law, HR Consulting and Health & Safety company. We protect and safeguard businesses and employers across the UK in ensuring their businesses are compliant with UK law. We enable businesses to have a complete 360 solution through contractual implementation, advice, guidance, training and preventative solutions that gives businesses and employers complete protection within Employment Law and Health & Safety.
Avensure
An employers guide to constructive dismissals and how to prevent them.
Avensure
Introduction to the 5 categories of fair reasons for the termination of employment contracts.
Avensure
An employers guide to handling formal and informal grievances from employees and resolving disputes....