About the event
Before the pandemic; many organisations required employees to work from the office on a daily basis. This has advantages for the organisation in keeping people; property and assets safe and secure; and monitor the building on-site. As a result of the pandemic; there is now greater demand for hybrid or flexible working which will undoubtedly change where people work from and how buildings are designed and secured in future. The event will discuss the risks and changes required to allow an organisation to adapt; the impact on physical security design; and how technology can be used to mitigate risk.
CPD Provider
Hikvision UK & Ireland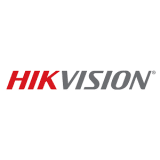 Hikvision UK & Ireland
Hikvision is a world leading IoT solution provider with video as its core competency. Featuring an extensive and highly skilled R&D workforce, Hikvision manufactures a full suite of comprehensive products and solutions for a broad range of vertical markets. In addition to the security industry, Hikvision extends its reach to smart home tech, industrial automation, and automotive electronics industries to achieve its long-term vision.