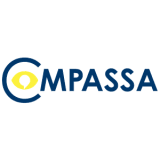 Compassa
Compassa is an approved IOSH training provider, and is licensed to deliver IOSH Working and Managing Safely courses. These are ideal for organisations who need to get their shopfloor and line-management teams onboard and engaged with their health and safety programme. Compassa also creates bespoke health and safety training solutions, all tailored around your procedures and unique challenges.
Compassa
An interactive video eLearning course; with a total of 4 hours of video; covering leadership and com...
Compassa
A face-to-face training workshop on health and safety incident investigation techniques. This course...