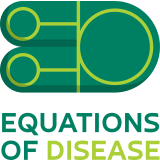 Equations of Disease
Equations of Disease is an online training platform specialising in mathematical and statistical methods in epidemiology and ecology. Our goal is to enable learning through access to resources, tutor support and connecting learners from across the globe. We provide free and discounted training to learners from the Global South.
Equations of Disease
Mathematical models can be used to represent infection spread in different populations. There are nu...
Adult & Continuing Education