CPD Courses
Food Hygiene and Safety Level 2: For Manufacturing
Online Course • Azilo Technologies t/a Tayl
About the CPD course
Food production and manufacturing premises are required to protect the food they produce from food safety hazards and contamination. This ensures the food produced is safe to consume and abides by the law. This course covers the importance of food safety and hygiene in the manufacturing industry and the crucial information on how to keep food safe; including HACCP; understanding and preventing food safety hazards; and the importance of temperature control; good premises design and layout; and cleaning.
CPD Provider
Azilo Technologies t/a Tayl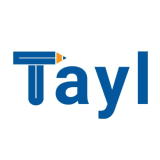 Azilo Technologies t/a Tayl
Tayl offer a unique and affordable training tool for small to medium-sized businesses. Our platform lets companies build custom courses, track staff compliance, and onboard new team members. We offer essential hospitality courses, basic office admin training, and everything you need to help your team deliver exceptional services.
Get industry-related content straight to your inbox
Thank you for subscribing