CPD Courses
Responsible Sale and Service of Alcohol (SCOT)
Online Course • Azilo Technologies t/a Tayl
About the CPD course
Those who sell and serve alcohol in Scotland must adhere to the Licensing Act (Scotland) 2005 and meet the five licensing objectives. Additionally in order to meet the legal requirements for training staff under the Act; staff must be trained for a minimum of two hours by a Personal Licence Holder and this course can be used by Personal Licence Holders to assist in the delivery of the training. This course covers the 16 mandatory training points and the responsibilities for team members and managers to ensure the safe sale and service of alcohol.
CPD Provider
Azilo Technologies t/a Tayl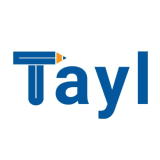 Azilo Technologies t/a Tayl
Tayl offer a unique and affordable training tool for small to medium-sized businesses. Our platform lets companies build custom courses, track staff compliance, and onboard new team members. We offer essential hospitality courses, basic office admin training, and everything you need to help your team deliver exceptional services.
Get industry-related content straight to your inbox
Thank you for subscribing