About the CPD course
Retail environments where food is sold are required to protect food from contamination and food safety hazards that can occur in the premises. This ensures the food produced is safe to consume and protects consumers; the businesses' reputation; and abides by the law. This course covers the importance of food safety and hygiene in the retail industry and the crucial information on how to keep food safe; including food safety hazards; the importance of temperature control; stock rotation and cleaning.
CPD Provider
Azilo Technologies t/a Tayl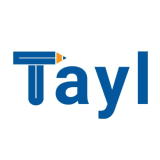 Azilo Technologies t/a Tayl
Tayl offer a unique and affordable training tool for small to medium-sized businesses. Our platform lets companies build custom courses, track staff compliance, and onboard new team members. We offer essential hospitality courses, basic office admin training, and everything you need to help your team deliver exceptional services.
Get industry-related content straight to your inbox
Thank you for subscribing