CPD Courses
Advantages of EPDM Single Layer Roofing Membranes
Seminar • CARLISLE Construction Materials
About the CPD course
Introduces EPDM and the material variants currently produced worldwide It also explains the application of waterproofing based on flat roof type and common construction build up details including inverted; green roof; hard landscaping Reference is made to the variances between the different types of flat roofing membrane products currently available in the market along with an overview of EPDMs and the various types of installation methods possible Project case studies; system certification and warranties are also explained providing examples of the diversity and benefits possible through the application of EPDM as a durable and reliable waterproofing solution for flat roofs
CPD Provider
CARLISLE Construction Materials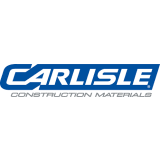 CARLISLE Construction Materials
CCM Europe is a dynamic company. As the leading manufacturer of EPDM roof sealing sheets, we rely on strong materials, flat hierarchies, and pragmatic thinking. We offer all architects, contractors, roofers, and distributors the right solution for virtually every sealing project be it flat roof, façade or building.
More CPD courses by CARLISLE Construction Materials
CARLISLE Construction Materials
The CPD provides an introduction to EPDM and the varying types available. The subject of building en...
Get industry-related content straight to your inbox