About the CPD course
The Data Visualization course is designed to facilitate the professional development of individuals willing to enhance their understanding and competencies in the exciting domain of Data Visualization. In this course; the students will be subjected to professionally developed learning content that focuses on the domains and subdomains of Data Visualization and their implications in the modern operating environment. Principles of Business Intelligence course consists of four (4) modules; commencing with an introduction to data visualization; the business approaches that contribute to data visualization; the contributing fields of data visualization; and concluding with the tools and technologies of data visualization.
CPD Provider
CUNITECH Institute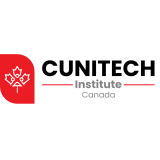 CUNITECH Institute
CUNITECH Institute is a Canadian-based innovative provider of digital education. While technological advancements have affected every operating industry in recent decades, one sector has been exposed to the most significant impacts, and that is the education sector. CUNITECH Institute strives to keep up with the latest trends with the primary objective to offer online education on cutting-edge technologies in the fields of cybersecurity, business management, and digital marketing.
Get industry-related content straight to your inbox
Thank you for subscribing