About the CPD course
The Hydrogen Energy course (taught by an Expert Lecturer and Researcher) is aimed at personnel and consultants who are interested learning more about the advantages and uses of different Hydrogen technologies; as well as anyone wanting to implement hydrogen in their projects. The course coves topics including Hydrogen production and conversion; Hydrogen technologies; Modelling and simulation; Environmentally Sustainable hydrogen; Hydrogen economy & financial market opportunities; Storage & Carbon Capture; Fuel cells; LCSA; recycling and eco-design; Hydrogen for mobility applications & vehicles; Distribution & grid infrastructure; Hydrogen as part of a climate neutral strategy and Case studies.
CPD Provider
Renewable Energy Institute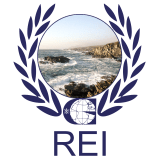 Renewable Energy Institute
The Renewable Energy Institute is an Independent Professional Body and trains over 5000 individuals each year on more than 300 training courses across Europe and the USA. The internationally recognised Galileo Master Certificate has been awarded for over 40 years and earned a strong reputation in the industry, awarded to high-profile companies such as Coca Cola, Tesco, the BBC, Ford and the World Bank.
Get industry-related content straight to your inbox