About the CPD course
The 2-day Renewable Energy Management and Finance course (taught by Expert Lecturer and Researcher) covers topics including; Introduction to Renewable Energy Finance and Sustainable Design; Methods of Financing: FiT/ RHI / ROCs / CfD / ESCO /EPC; Project Risk and Financial Management; Basic Project Finance technical calculations – energy; economics; emissions; Life Cycle Assessment (LCA) and approach; Incentives and barriers to Investment; Government Policy and Support Schemes – UN; EU; UK; Project Finance examples and Practical International Case Studies.
CPD Provider
Renewable Energy Institute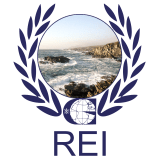 Renewable Energy Institute
The Renewable Energy Institute is an Independent Professional Body and trains over 5000 individuals each year on more than 300 training courses across Europe and the USA. The internationally recognised Galileo Master Certificate has been awarded for over 40 years and earned a strong reputation in the industry, awarded to high-profile companies such as Coca Cola, Tesco, the BBC, Ford and the World Bank.
Get industry-related content straight to your inbox