About the CPD course
Data protection takes a key part in safeguarding children. This training offers school staff; in all roles; basic training in Data Protection. It aims to satisfy the legal requirement to ensure everyone at school knows their responsibilities when handling personal data used in their specific role. Users of GDPRiS have access to these courses free of charge.
CPD Provider
GDPRiS - GDPR in Schools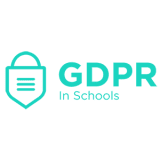 GDPRiS - GDPR in Schools
GDPRiS has been designed with busy organisations in mind. We have taken a pragmatic approach and made it as simple and intuitive as possible. GDPRiS is dedicated to helping organisations to meet and exceed the requirements of the GDPR by advocating accountability and transparency in order to demonstrate compliance.
Get industry-related content straight to your inbox