CPD Courses
Sensible and simple ways to reduce everyday breaches
Online Course • GDPRiS - GDPR in Schools
About the CPD course
Data breaches can and do happen every day in schools Unless you recognise what constitutes a data breach you can't fix it and make your school a data safer place Experienced GDPR Practitioner Josie explores the breaches schools have encountered in the new world of online learning and working from home She'll also share some horror stories of real breaches that she's encountered; There is ongoing testing throughout the course
CPD Provider
GDPRiS - GDPR in Schools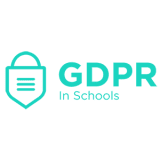 GDPRiS - GDPR in Schools
GDPRiS has been designed with busy organisations in mind. We have taken a pragmatic approach and made it as simple and intuitive as possible. GDPRiS is dedicated to helping organisations to meet and exceed the requirements of the GDPR by advocating accountability and transparency in order to demonstrate compliance.
More CPD courses by GDPRiS - GDPR in Schools
GDPRiS - GDPR in Schools
Data protection takes a key part in safeguarding children. This training offers school staff; in all...
GDPRiS - GDPR in Schools
As public authorities schools are required to produce Subject Access Requests (SARs) The data subjec...
Get industry-related content straight to your inbox