About the CPD course
When organizations are recruiting; one of the top skills they look for in a candidate is their ability to collaborate. Today's hiring managers know that collaboration leads to improved problem-solving; increased productivity and promotes interconnected team members who share expertise and learn from one another. Defining collaboration is tricky because it means different things across industries; departments and roles. In this course you'll learn about the meaning of collaboration; the concept of teaming in collaboration; and best practices for being a good team member and for being a successful collaborator. You'll examine conflict management styles to determine which one is yours; and the impact on your team.
CPD Provider
Generation Leader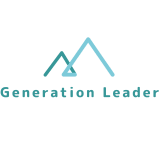 Generation Leader
Generation Leader provides the most innovative online management and leadership global solution for ambitious students and young professionals. Utilising the latest technology, the world's most trusted on demand content and globally recognised accreditations, users have the tools, flexibility, community and the confidence to stand out and be successful. We believe in the importance of an exceptional management and leadership programme being available to everyone who aspires to reach their full potential, regardless of location or financial resources. The Generation Leader Vision: To universally inspire and satisfy every ambitious student and young professional's desire to achieve their management and leadership dreams. Enabling the next generation of leaders.
Get industry-related content straight to your inbox