About the CPD course
All organizations must go through some type of change in order to adapt to new market forces. Adapting to change; whether it involves new processes; strategies; or personnel; is never easy; but is a vital aspect of a company's long-term success and resilience. In this course; you'll learn about key outputs of a change initiative; such as success factors that improve an organization's flexibility and make it more resilient. You'll explore how to identify stakeholder groups needed when adapting to new processes; and the roles they play in changing operations. You'll also learn how to evaluate the three keys to sustainable change: discomfort; vision and proper skill level.
CPD Provider
Generation Leader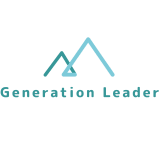 Generation Leader
Generation Leader provides the most innovative online management and leadership global solution for ambitious students and young professionals. Utilising the latest technology, the world's most trusted on demand content and globally recognised accreditations, users have the tools, flexibility, community and the confidence to stand out and be successful. We believe in the importance of an exceptional management and leadership programme being available to everyone who aspires to reach their full potential, regardless of location or financial resources. The Generation Leader Vision: To universally inspire and satisfy every ambitious student and young professional's desire to achieve their management and leadership dreams. Enabling the next generation of leaders.
Get industry-related content straight to your inbox