About the CPD course
Any leader is only as good as the people they lead; and it is the very rare leader whose team is comprised only of skilled experts at every position. For everyone else; employee development is key for effective leadership. Individual and team development must be a priority for you and your organization when seeking a competitive edge in the marketplace. In this course; you'll learn how to use motivational factors and actions for developing your team. You'll explore strategies for performance improvement; as well as how to set and maintain high standards. You'll also learn how to overcome common myths about development; and how to mitigate the challenges leaders face in developing people.
CPD Provider
Generation Leader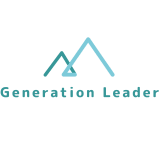 Generation Leader
Generation Leader provides the most innovative online management and leadership global solution for ambitious students and young professionals. Utilising the latest technology, the world's most trusted on demand content and globally recognised accreditations, users have the tools, flexibility, community and the confidence to stand out and be successful. We believe in the importance of an exceptional management and leadership programme being available to everyone who aspires to reach their full potential, regardless of location or financial resources. The Generation Leader Vision: To universally inspire and satisfy every ambitious student and young professional's desire to achieve their management and leadership dreams. Enabling the next generation of leaders.
Get industry-related content straight to your inbox