About the CPD course
When you're constantly adding items to your never-ending to-do list; feeling overwhelmed at work and at home; and finding your health and relationships negatively impacted; you are likely experiencing stress. Stress is produced by your own feelings and reactions to certain external events; rather than by the events themselves. But while you may not always be able to control the external events causing your stress; by applying mindfulness techniques; you can control your reactions to them. This course explains the physiological; behavioral; and psychological signs and symptoms of stress and where it can come from. It outlines strategies for maintaining work/life balance and managing stress. It also covers ways to change your responses to stress and make them more positive and how to use relaxation techniques and adopting mindfulness to help you focus.
CPD Provider
Generation Leader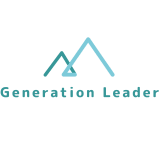 Generation Leader
Generation Leader provides the most innovative online management and leadership global solution for ambitious students and young professionals. Utilising the latest technology, the world's most trusted on demand content and globally recognised accreditations, users have the tools, flexibility, community and the confidence to stand out and be successful. We believe in the importance of an exceptional management and leadership programme being available to everyone who aspires to reach their full potential, regardless of location or financial resources. The Generation Leader Vision: To universally inspire and satisfy every ambitious student and young professional's desire to achieve their management and leadership dreams. Enabling the next generation of leaders.
Get industry-related content straight to your inbox