About the CPD course
This course should provide participants with a consciousness about the importance of fruitful communication with their clients. They should have gained the tools to understand the farmer's mind-set; in order to identify the real need of their client and provide a suitable feasible solution.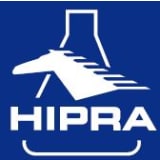 HIPRA
HIPRA is a veterinary pharmaceutical company dedicated to the research production and marketing of products for Animal Health. At HIPRA we are convinced that the future lies in prevention.
Get industry-related content straight to your inbox
Thank you for subscribing