About the CPD course
Pathogenesis and clinical signs of cattle infection with BoHV1 will be reviewed. This seminar will have an emphasis on putative effects of subclinical infection in milk production in dairy herds.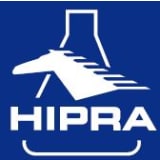 HIPRA
HIPRA is a veterinary pharmaceutical company dedicated to the research production and marketing of products for Animal Health. At HIPRA we are convinced that the future lies in prevention.
Get industry-related content straight to your inbox
Thank you for subscribing