About the CPD course
The main objective of this workshop is to increase awareness of rabbit haemorrhagic disease type 2 (RHDV2) in pet rabbits and the importance of prevention against this disease.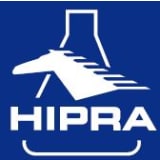 HIPRA
HIPRA is a veterinary pharmaceutical company dedicated to the research production and marketing of products for Animal Health. At HIPRA we are convinced that the future lies in prevention.
Get industry-related content straight to your inbox