About the CPD course
The materials illustrate the practical use of a number of software applications that allow calculations and approaches related to vaccination in poultry. Also the session is intended to improve the design of vaccination plans and routines; making the process faster and easier in general.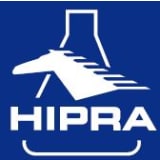 HIPRA
HIPRA is a veterinary pharmaceutical company dedicated to the research production and marketing of products for Animal Health. At HIPRA we are convinced that the future lies in prevention.
Get industry-related content straight to your inbox