About the CPD course
One of the biggest causes of workplace absence is back injuries caused by poor lifting technique; this can disrupt work schedules and have an impact on the profitability of an organisation; especially when claims are raised by the injured party. This course focuses on the practical considerations of manual handling at work.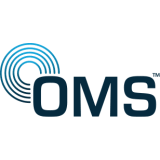 OMS
Consultancy and training services that provide you with the support, advice and guidance you need to meet your regulatory requirements and improve your business performance. Our specialists have the experience and expertise you need.
Get industry-related content straight to your inbox