About the CPD course
Six Sigma is a globally-recognised; data-driven methodology; that is implemented in businesses to eliminate defects through successive business process improvement; This course is delivered over 2 days; followed by a period of coaching from our Master Black Belt back in the workplace; This is the first step on the Lean Six Sigma journey and will ground delegates in the fundamentals of the Six Sigma methodology; It is the ideal starting point to learn more about Lean Six Sigma;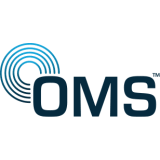 OMS
Consultancy and training services that provide you with the support, advice and guidance you need to meet your regulatory requirements and improve your business performance. Our specialists have the experience and expertise you need.
OMS
The course is designed for those persons who have been nominated as Fire Wardens and is designed to...
OMS
Six Sigma is a globally-recognised; data-driven methodology; that is implemented in businesses to el...
Get industry-related content straight to your inbox