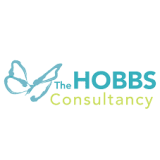 The Hobbs Consultancy
The Hobbs Consultancy support individuals in showing up as their authentic selves in the workplace. We support businesses in creating a culture in which people feel able to show up as themselves, where diversity of thought is valued and where people are cherished. We recognise that creating diverse and inclusive organisations is not necessarily an easy path and we help businesses to navigate this complexity, learning the skills required for everyone to be able to step into their inclusive leadership.
The Hobbs Consultancy
We have created a suite of e-learning modules to give a foundational knowledge of key DEI topics. Th...
The Hobbs Consultancy
Every woman – except for those who've had their ovaries removed before puberty – will transition thr...
The Hobbs Consultancy
A workshop for line managers and HR personnel to explore inclusive recruitment; investigate the asso...