About the CPD course
This CIP course is designed to help your employees understand the workings of a CIP set. The tutor will explain the hardware and instrumentation and checks which need to be carried out regularly. Cleaning and disinfection are covered plus the chemicals used and their composition. Safe use of the chemicals is taught by the Christeyns Food Hygiene Senior Chemist. The course also includes what the BRC requirements are for CIP and what to look for when you audit your system.
CPD Provider
Christeyns Food Hygiene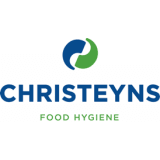 Christeyns Food Hygiene
Here at Christeyns Food Hygiene we offer innovative solutions for the food and drink manufacturing, processing and retail markets with our range of specialist equipment. Our experience is global and our actions local, enabling us to serve our customers wherever they are.
Get industry-related content straight to your inbox
Thank you for subscribing