About the CPD course
This technical course enables the learner to understand the principles of microbiology. It teaches the various types of pathogenic bacteria and the illnesses they cause. Although not concerned with cleaning methodologies, the course will fully equip the learner with the knowledge required to understand the risks associated with not cleaning thoroughly.
CPD Provider
Christeyns Food Hygiene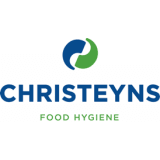 Christeyns Food Hygiene
Here at Christeyns Food Hygiene we offer innovative solutions for the food and drink manufacturing, processing and retail markets with our range of specialist equipment. Our experience is global and our actions local, enabling us to serve our customers wherever they are.
Get industry-related content straight to your inbox