About the CPD course
In this course the student will learn all about Listeria – its origin, growth and characteristics, the risks and dangers it poses as well as methods of control and eradication. The course includes case studies and statistics. This course has been designed for Managers, Supervisors, Line Leaders and Shift Leaders in Food Production and Hygiene teams.
CPD Provider
Christeyns Food Hygiene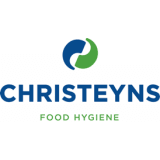 Christeyns Food Hygiene
Here at Christeyns Food Hygiene we offer innovative solutions for the food and drink manufacturing, processing and retail markets with our range of specialist equipment. Our experience is global and our actions local, enabling us to serve our customers wherever they are.
Get industry-related content straight to your inbox
Thank you for subscribing