CPD Courses
Cleaning And Disinfection: Management and Practice
Training Course • Christeyns Food Hygiene
About the CPD course
Effective cleaning is crucial in food and beverage manufacturing and processing. Not only is it a legal requirement, it is essential in order to prevent contamination. This one-day course is designed to equip workers with an understanding of the principles, mechanics and chemistry involved in successfully undertaking a hygiene operation in food manufacturing and processing environments.
CPD Provider
Christeyns Food Hygiene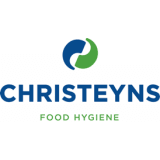 Christeyns Food Hygiene
Here at Christeyns Food Hygiene we offer innovative solutions for the food and drink manufacturing, processing and retail markets with our range of specialist equipment. Our experience is global and our actions local, enabling us to serve our customers wherever they are.
Get industry-related content straight to your inbox
Thank you for subscribing