CPD Courses
Specialist Certificate in Coaching Psychology
Online Course • Psychology Resource Center
About the CPD course
The Specialist Certificate in Coaching Psychology course is the essential starting place for experienced managers who wish to understand the role of professional helping relationships at work; and their impact in and out of organisations. Coaching as an intervention to address this has grown exponentially. You will be introduced to the history and variety of coaching and helping relationships. You will review a range of coaching techniques; discussing their relevance and efficacy; and consider pertinent issues that face the contemporary coach.
CPD Provider
Psychology Resource Center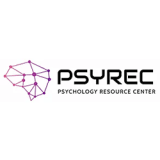 Psychology Resource Center
PSYREC is an accredited consultancy, training, Self-Therapy systems, e-learning, and certification provider for the practice of psychology, coaching psychology, business psychology, and behavioral economics. PSYREC is a collective focused on the advancement and quality management for consumers and practitioners in the area of mental health, well-being, business, happiness, and wealth related industries in Asia.
Get industry-related content straight to your inbox