CPD Courses
Specialist Certificate in Psychoanalytic Therapy
Online Course • Psychology Resource Center
About the CPD course
Discover how psychoanalysis was developed by Sigmund Freud and continues to evolve with those who have come after him. You'll learn about the studies undertaken to prove its effectiveness; how it is used to help clients; and the qualities and training needed to become a professional Psychoanalyst. You will also learn methods of application; gain competence for psychoanalytic psychotherapy and apply psychoanalytic therapy in an independent setting.
CPD Provider
Psychology Resource Center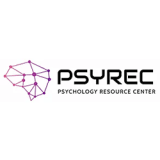 Psychology Resource Center
PSYREC is an accredited consultancy, training, Self-Therapy systems, e-learning, and certification provider for the practice of psychology, coaching psychology, business psychology, and behavioral economics. PSYREC is a collective focused on the advancement and quality management for consumers and practitioners in the area of mental health, well-being, business, happiness, and wealth related industries in Asia.
Get industry-related content straight to your inbox