CPD Courses
Specialist Certificate in Positive Psychology
Online Course • Psychology Resource Center
About the CPD course
The Specialist Certificate in Positive Psychology course is designed around the model of Flourishing developed by Dr. Martin Seligman; founder of Positive Psychology; and enhanced with an added emphasis on physical well-being. It consists of six modules focusing on increasing Positivity; Engagement; Relationships; Meaning; Achievement and Vitality (PERMA-V™). Graduates integrate and enhance their personal and professional lives through their structured training in flourishing and measurably build their well-being.
CPD Provider
Psychology Resource Center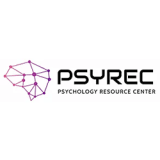 Psychology Resource Center
PSYREC is an accredited consultancy, training, Self-Therapy systems, e-learning, and certification provider for the practice of psychology, coaching psychology, business psychology, and behavioral economics. PSYREC is a collective focused on the advancement and quality management for consumers and practitioners in the area of mental health, well-being, business, happiness, and wealth related industries in Asia.
Get industry-related content straight to your inbox