CPD Courses
Specialist Certificate in Cognitive Behavioral Psychotherapy
Online Course • Psychology Resource Center
About the CPD course
The Specialist Certificate in Cognitive Behavioral Psychotherapy course begins with grounding in the cognitive behavioral therapy model and accompanying theory. Emphasis is placed on learning to use the cognitive therapy model to specifically treat various issues and clinical disorders. Our certification program is designed and modelled after Dr. Aaron Beck and Drs. Beck contemporary CBT model. All leading clinicians in the field to encourage excellence in CBT.
CPD Provider
Psychology Resource Center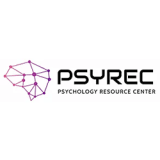 Psychology Resource Center
PSYREC is an accredited consultancy, training, Self-Therapy systems, e-learning, and certification provider for the practice of psychology, coaching psychology, business psychology, and behavioral economics. PSYREC is a collective focused on the advancement and quality management for consumers and practitioners in the area of mental health, well-being, business, happiness, and wealth related industries in Asia.
Get industry-related content straight to your inbox