CPD Courses
Specialist Certificate in Organizational Behavior Analysis
Online Course • Psychology Resource Center
About the CPD course
Organizational behavior analysis (OBA) is one of the many professional fields that thrive when practiced in conjunction with applied behavior analysis (ABA). In fact; the study and implementation of organizational behavior strategies is directly linked to the development and expansion of practical ABA methodology. OBA can be described as an off-shoot of practical behavior analysis; although it has since evolved into a distinct professional occupation within the field of psychology.
CPD Provider
Psychology Resource Center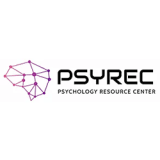 Psychology Resource Center
PSYREC is an accredited consultancy, training, Self-Therapy systems, e-learning, and certification provider for the practice of psychology, coaching psychology, business psychology, and behavioral economics. PSYREC is a collective focused on the advancement and quality management for consumers and practitioners in the area of mental health, well-being, business, happiness, and wealth related industries in Asia.
Get industry-related content straight to your inbox